Haines City Windows & Doors
Window Installation
Haines City, FL
Buy 1 Window, Get 1 Window at 50% OFF.
Haines City Windows & Doors
Our Comprehensive Window Installation Solutions for Your Home and Business
We've got you covered with various window solutions designed to withstand Florida's unique weather conditions. From custom designs to precision installation, our services are tailored to fit your needs, promising durability and functionality all in one.
Like bay windows, bow windows extend out from the wall, creating a unique architectural detail and a panoramic view. Our team is well-versed in bow window installation, ensuring that they're installed correctly and efficiently.
Bay windows can add a beautiful and spacious feel to any room. Our team can install bay windows that enhance your home's aesthetic appeal and offer an excellent view of the beautiful Florida scenery.
Picture windows provide an unobstructed view of the outdoors and allow plenty of natural light into your space. Our team is experienced in picture window installation, ensuring they are installed correctly for maximum benefits.
We offer energy-efficient window installation, providing homes and businesses in Haines City, FL, with windows that help to control energy costs. Our energy-efficient windows are designed to maximize insulation, helping to maintain a comfortable temperature within your space throughout the year.
Double-hung windows are popular with many homeowners due to their traditional appeal and exceptional ventilation capabilities. Our team is proficient in double-hung window installation, guaranteeing a seamless fit and a timeless look.
Slider windows are a great choice for spaces that maximize the view and allow plenty of light. Our team is experienced in slider window installation, ensuring that they glide smoothly and are installed to last.
Vinyl windows are popular due to their durability and low maintenance requirements. Our team provides vinyl window installation, ensuring they are installed correctly and built to last.
Other Essential Window Services We Offer for Haines City Homeowners and Establishments
In offering these additional services, we aim to be your one-stop solution for all your window needs, ensuring the comfort, security, and efficiency of your residential or commercial spaces in Haines City, FL.
Our Window Installation Methods in Haines City, FL
Haines City Windows & Doors strives to surpass your expectations, providing tailored solutions that resonate with your unique needs and preferences. Whether you're upgrading your current space or constructing a new one, our diversified installation methods guarantee impeccable results, creating environments that are comfortable, secure, and aesthetically pleasing.
Elevate Your Spaces with Our Premium Window Materials in Haines City, FL
At Haines City Windows & Doors, we offer a diverse range of high-quality window materials to suit every preference and need. We're committed to helping you select the perfect materials to complement your home or business environment, ensuring durability, functionality, and aesthetic appeal.
Vinyl Windows Installation
Vinyl windows are known for their durability and low maintenance. They don't warp, fade, or require painting. Our window installation Haines City service includes the installation of premium vinyl windows that offer excellent thermal insulation, helping you save on energy costs. They are a cost-effective choice that provides reliability and style to your Haines City window installation project.
Wood Windows Installation
Wood windows are valued for their classic, timeless appeal and natural insulation properties. Our Haines City window installation team specializes in installing high-quality wood windows, ensuring you enjoy the warmth and aesthetic richness that only wood can provide. These windows are perfect for those who value architectural tradition and are looking for a sophisticated touch.
Aluminum Windows Installation
Aluminum windows are strong, lightweight, and resistant to rust and corrosion. Our window installation team offers premium aluminum windows that are ideal for achieving slim, sleek window frames and maximizing your view. They are especially suitable for modern architectural designs due to their clean lines and durability.
Fiberglass Windows Installation
Fiberglass windows are renowned for their strength and low maintenance needs. They resist swelling, rotting, and warping. Our Haines City window installation service provides superior fiberglass windows that offer excellent thermal performance and weather resistance, ensuring longevity and comfort in every season.
Composite Windows Installation
Composite windows combine the best of various materials to offer superior durability, thermal efficiency, and aesthetic versatility. Our local pros install high-quality composite windows that are customizable to your aesthetic preferences while providing the practical benefits of reduced energy consumption and enhanced comfort.
Steel Windows Installation
Steel windows are valued for their unparalleled strength and slim profiles. Our window installation Haines City team delivers premium steel windows installation, ideal for those who desire security without compromising on elegance. These windows are robust, long-lasting, and can be designed to suit both modern and traditional aesthetics.
Clad-Wood Windows Installation
Clad-wood windows provide the beauty of wood interiors with the durability of low-maintenance exterior cladding. Our Haines City window installation service includes the installation of clad-wood windows. Our clad-wood windows offer you the aesthetic richness of wood along with enhanced protection against the elements, making them a versatile choice for varied architectural styles.
Laminated Windows Installation
Laminated windows offer enhanced safety and noise reduction due to their layered construction. Our window installation local pros specialize in installing laminated windows that not only protect against impacts and potential break-ins but also minimize noise pollution, providing you with peace of mind and a serene living or working environment.
Tempered Glass Windows Installation
Tempered glass windows are heat-treated for enhanced strength and safety. Our window installation Haines City service includes the provision of tempered glass windows that, when broken, shatter into small, harmless pieces, reducing the risk of injury. They are an excellent choice for those looking for added safety in their residential or commercial spaces.
Low-E Glass Windows Installation
Low-E glass windows have a special coating that reflects infrared light, helping regulate indoor temperatures and reduce energy consumption. Our Haines City window installation team is proficient in installing Low-E glass windows, allowing you to enjoy a more comfortable indoor environment while saving on energy bills.
Haines City Windows & Doors
Haines City Windows & Doors takes pride in serving the vibrant community of Central Florida. We are deeply rooted in Haines City, having established a reputation for providing top-quality windows and doors solutions and unrivaled customer service. We breathe life into homes and businesses with our exceptional selection of replacement windows and installation. Our commitment to our customer's satisfaction is paramount.
Our proficiency goes beyond just providing installation service. We understand that your windows contribute to your home's energy efficiency, aesthetic appeal, and overall security. Our team combines technical expertise with comprehensive knowledge of the local landscape, including the unique architectural styles of Haines City and its surrounding areas.
Why Choose Our Window Installation Services in Haines City
When it comes to window installation and window replacement services in Haines City, FL, our team stands out for various reasons. The quality of our work is paramount, and our dedication to exceeding customer expectations drives us. We ensure that each installation is executed with the utmost precision, guaranteeing long-lasting durability that perfectly matches Florida weather conditions.
Moreover, our team comprises local window installers who understand Haines City residents' unique needs and preferences. We cater to a wide array of design preferences, whether you are a homeowner seeking a modern look for your space or a business owner looking to maintain a classic facade. Our diverse range of window options means we can assist every client in finding the perfect windows for their space.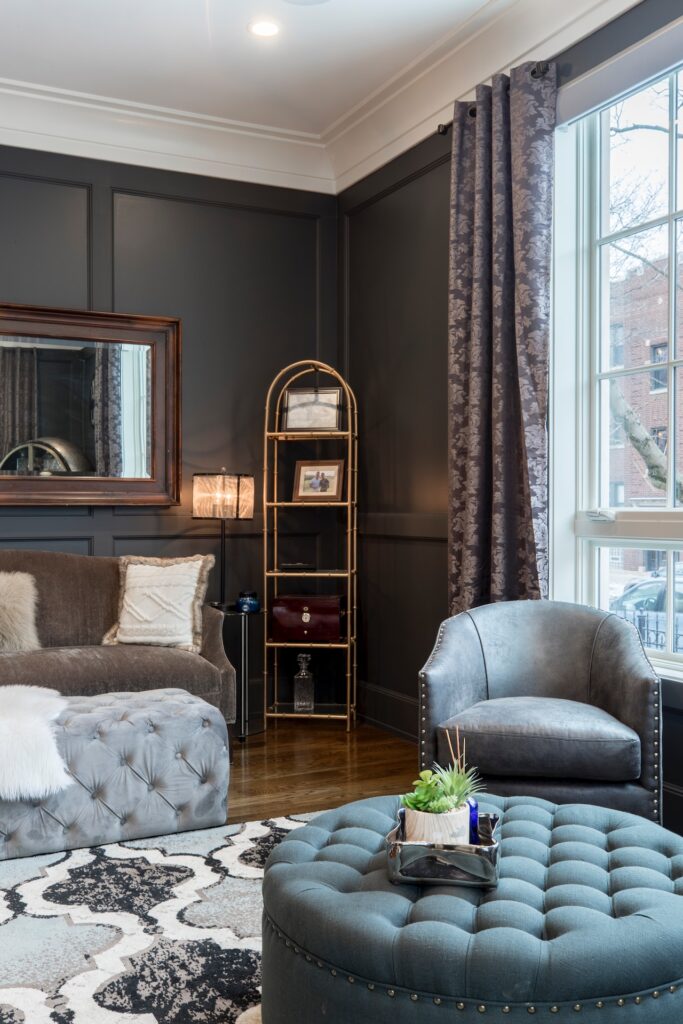 Haines City Windows & Doors
Benefits of Professional Window Installation
Experience transformation like never before with our top-notch window installations. Our skilled team ensures improved aesthetics and promotes energy efficiency and heightened security. Let us make your space brighter, safer, and more comfortable, enhancing your home's value and appeal.
We Serve Haines City, FL, and Its Neighboring Areas in Florida
Looking for a reliable window installation service near you? Discover the wide range of locations we proudly serve. From bustling cityscapes to serene suburbs, our trusted team is committed to bringing superior window solutions to every corner, ensuring your home or business properties are beautiful and secure.
Our team is privileged to offer our window installation services to the following locations around Haines City, FL:
Cypress Gardens, FL

Winter Haven, FL

Auburndale, FL

Lake Wales, FL

Kissimmee, FL

Bartow, FL

Lakeland, FL

Saint Cloud, FL

Lakeland Highlands, FL

Doctor Phillips, FL

Winston, FL

Oak Ridge, FL

Pine Castle, FL

Plant City, FL

Winter Garden, FL
Frequently Asked Questions About Haines City
We've compiled a thorough FAQ section addressing common queries and concerns, simplifying the process for you. Stay informed and confident as we shed light on everything from preliminary decisions to post-installation care, making your window upgrade journey smooth and easy.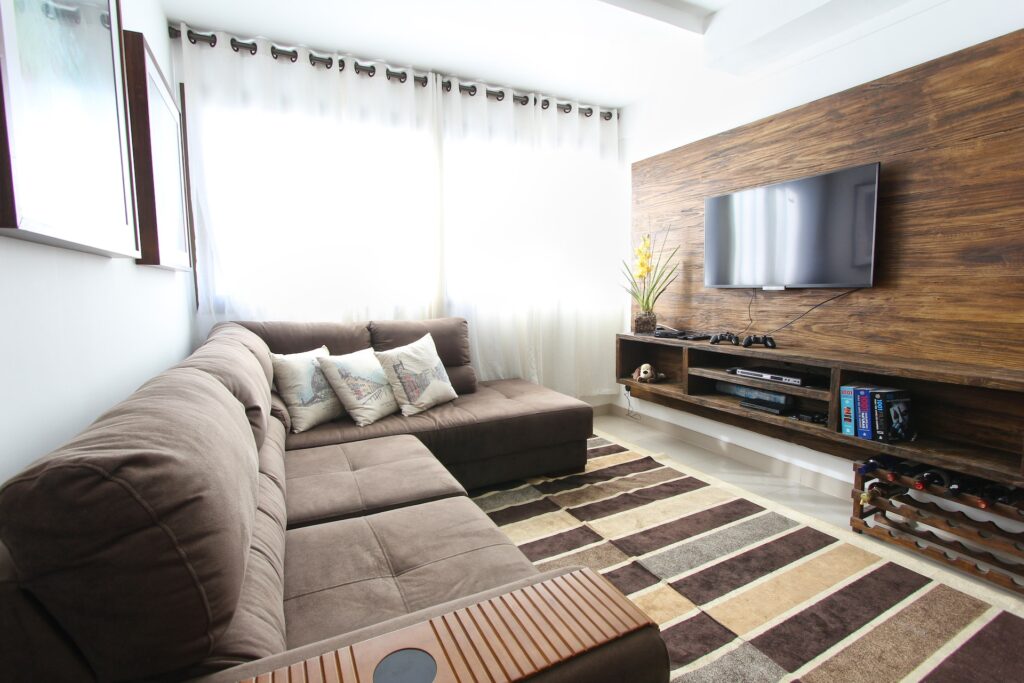 Haines City Windows & Doors
Don't just take our word for it – our customers speak for us! Browse through authentic reviews and testimonies reflecting our unwavering commitment to quality and customer satisfaction. Witness how our window solutions have transformed homes and why we are a trusted choice for window installations.
The Haines City Windows & Doors team did an amazing job with the installation of our new casement windows and our sliding glass door. Their professionalism and attention to detail were outstanding. The new windows have significantly improved the insulation of our home, and we couldn't be happier with the results.
I am thrilled with my new bay windows! The Haines City Windows & Doors team has truly transformed the look of my living room. The team was professional and completed the project on time. I highly recommend their services for those looking to upgrade their windows!
The Haines City Windows & Doors team installed new energy-efficient windows in our office building. The difference in temperature control and noise reduction has been remarkable. The entire process was smooth and hassle-free. We couldn't have asked for a better service.
We hired the Haines City Windows & Doors team to have our impact windows installed in our commercial building. They did an outstanding job, and the new windows have greatly improved the security and appearance of our premises. We highly recommend their services for home improvement projects.
Ready to transform your space with new windows? Our expert team is ready to assist. We're committed to delivering outstanding customer service and high-quality window solutions for your property.
Contact us today for a free estimate and see the difference our professional installation can make.