Entry Door Replacement in Haines City, FL
In the heart of Haines City, where style meets function, our entry doors stand as timeless testaments of impeccable craftsmanship. Every door showcases unique designs fused with cutting-edge technology, making them more than just doors—they're gateways to warmth, security, and beauty.
Our doors don't just look good; they're crafted for purpose. They offer a seamless blend of thermal insulation, high-grade security, and noise reduction. So, when you choose one of our doors, you're choosing comfort, peace of mind, and a serene environment for your home.
With a variety of sizes tailored to fit any entryway, homeowners can find the perfect match for their homes. Standard, expansive, or uniquely shaped, our team in Haines City ensures every door complements the architectural integrity of your abode.
Maintaining the pristine look of your door is a breeze. For most types, a gentle wipedown with a damp cloth retains the door's splendor. And should you opt for our wooden variants, occasional polishing keeps them looking as resplendent as the day they were installed. Our team is always here, ensuring your doors remain a captivating welcome for years to come.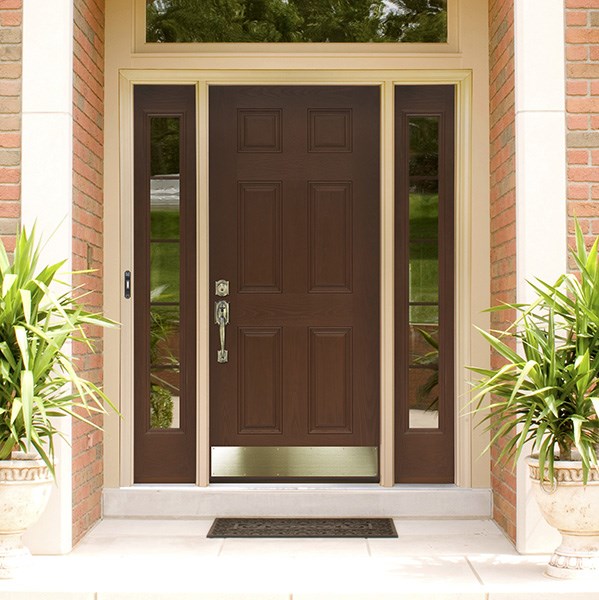 Exquisite Entry Doors: A Statement of Prestige by Haines City Windows & Doors
The beautiful terrain of Haines City beckons doors that are both stylish and sturdy. With our team at Haines City Windows & Doors, each entry door embodies durability, craftsmanship, and unparalleled style.
At Haines City Windows & Doors, we craft doors that not only resonate with Haines City's soul but also narrate tales of quality, innovation, and timeless splendor. Step into a realm where your entry door doesn't merely welcome guests but stands as a statement of luxury and durability.