Impact Window Replacement in Haines City, FL
In the heart of Haines City, our team brings forth a blend of sophistication and robustness with our meticulously crafted impact windows. Designed with both aesthetics and resilience in mind, these windows showcase features such as laminated glass and reinforced frames, ensuring they stand tall against the fiercest of storms.
But it's not just about withstanding nature's fury. Opting for our impact windows means embracing a plethora of benefits. Beyond the evident storm protection, homeowners will revel in significant noise reduction, effective UV protection, and potential insurance discounts, crafting a tranquil and economical environment within their abodes.
Considering the varied architecture dotting Haines City, we offer a flexible range in terms of size and dimensions, ensuring a seamless fit regardless of the unique configurations of each home. Each window typically spans from 24 to 48 inches in width and 36 to 72 inches in height, crafted to blend perfectly with the architectural essence of Florida homes.
To ensure these gems retain their pristine condition, a simple cleaning regimen is all that's required. A soft cloth, mild detergent, and a gentle wipe-down every couple of months ensure they remain as striking and functional as the day they were installed. With Haines City Windows & Doors by your side, embrace windows that truly redefine standards.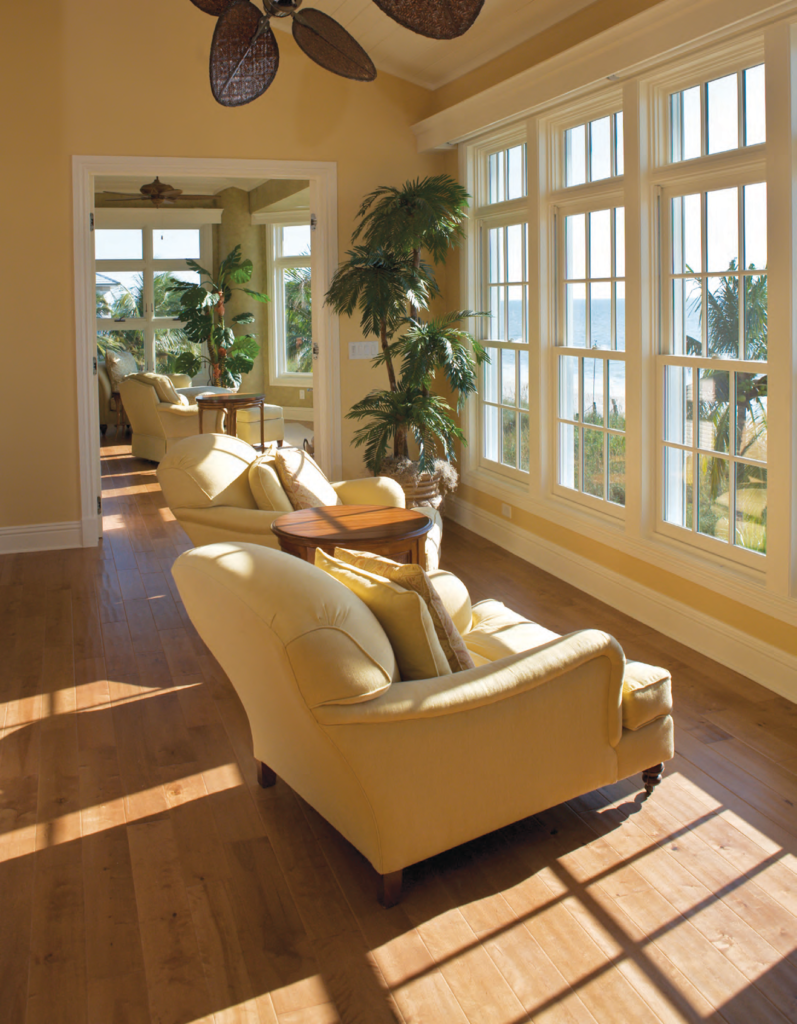 The Diverse Styles of Impact Windows: A Guide by Haines City Windows & Doors
When it comes to upgrading the windows of your home, the sheer number of styles can be overwhelming. The style of the window not only impacts the aesthetic appeal but also the functionality and efficiency of your home. At Haines City Windows & Doors, we believe in guiding our clients through the process, helping them make informed decisions.
Haines City Windows & Doors takes pride in offering a wide range of styles to cater to the diverse needs of homeowners in Florida. Ensuring protection without compromising on style, our team is dedicated to providing quality solutions tailored to each home.