Impact Door Replacement in Haines City, FL
At Haines City Windows & Doors, we understand the essence of a home's first impression. Our team takes pride in presenting the impact door, a masterpiece merging design and functionality. Its robust construction ensures protection, while its sleek design adds aesthetic appeal, making it a top pick for homeowners.
Investing in this door comes with multiple benefits. It offers enhanced security, ensuring peace of mind for homeowners. The energy-efficient design means it aids in temperature regulation, cutting down on energy bills. Plus, with its noise-reducing capabilities, tranquility is a guarantee.
In terms of size and dimensions, our doors are versatile. Whether your home demands grand, wide entrances or petite, space-saving designs, we cater to it all, ensuring the perfect fit for every home.
Maintaining the door's pristine look is simple. A gentle wipe-down with a damp cloth keeps it clean. Avoid using abrasive cleaners; a mild soap solution works wonders. Remember, with Haines City Windows & Doors, every detail, including aftercare, is handled with utmost precision.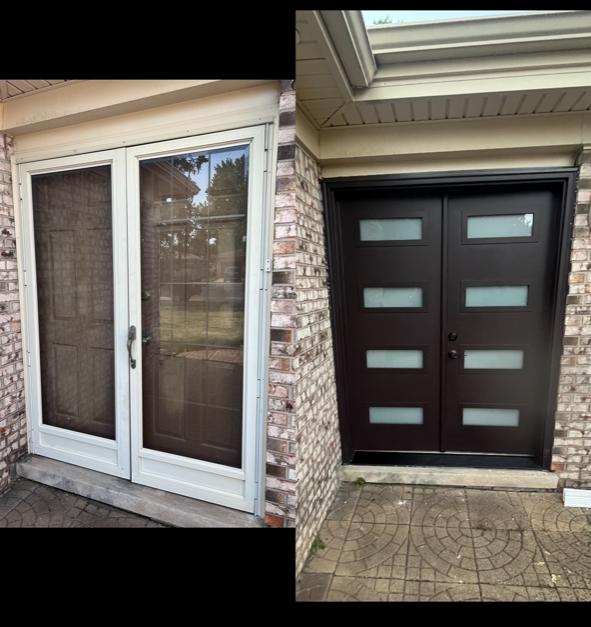 Haines City Windows & Doors: Unveiling the Beauty of Impact Door Hardware Finishes
Your home's entrance should exude elegance and style. At Haines City Windows & Doors, we believe in adding that exquisite touch to every doorway. While the structural integrity of impact doors is undeniably crucial, the finishing touches play an equally pivotal role in their aesthetics. Hardware finishes can transform a simple impact door into a statement piece. Dive with us as we delve into the unique finishes our team recommends.
At Haines City Windows & Doors, our team ensures every detail, down to the hardware finish, resonates with your taste. Transform your doorway into an epitome of elegance and style with us. Remember, it's not just a door; it's the first impression of your haven.