Bay Window Replacement in Haines City, FL
Transforming spaces with its elegant design, a bay window presents a combination of windows that protrude from the main walls of a building, creating a bay in a room. Our team at Haines City Windows & Doors has curated features that blend style and functionality seamlessly.
For homeowners looking for an architectural element that adds a touch of luxury, a bay window does the trick. It offers an extended view of the outdoors, allows more natural light to permeate, and is known for its aesthetic versatility. Whether you're looking to soak in the sun or enjoy a panoramic view, this window style promises a visual treat.
Considering the varied needs of modern homes, bay windows can be customized in different sizes and dimensions. While the typical bay window forms an angle of 90, 135, or 150 degrees, the choice truly remains yours. Our team ensures each dimension compliments the structural integrity of your residence.
Maintaining the beauty of a bay window is easy. It's advisable to clean the glass panes using a soft cloth and a mild detergent. For the frames, depending on the material, periodic checks for chipping or wear are recommended. Should you have any queries, Haines City Windows & Doors, situated in the heart of Haines City, is here to assist.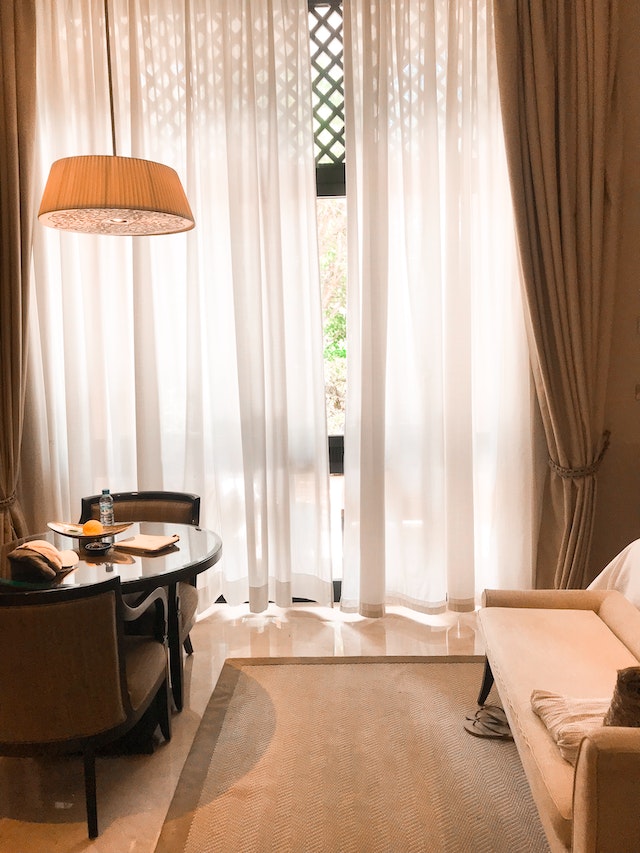 Bay Window Materials: Expert Choices by Haines City Windows & Doors
When it comes to home beautification and functionality, choosing the right material for your bay window can make all the difference. At Haines City Windows & Doors, our team works diligently to provide you with a variety of choices that enhance both aesthetics and performance.
In the ever-evolving world of home design, bay windows have emerged as an essential component, and the material you choose plays a pivotal role in their functionality and aesthetics. Trust in the expertise of Haines City Windows & Doors, and let our team guide you through these myriad options, ensuring your home shines with unparalleled elegance and utility.