Vinyl Window Replacement in Haines City, FL
Discover the unmatched blend of style, durability, and energy efficiency with the Vinyl Window collection from Haines City Windows & Doors. Crafted with precision, these windows are an epitome of engineering prowess, ensuring your space looks impeccable and functions flawlessly.
Our Vinyl Windows boast advanced technology that ensures reduced heat transfer, UV protection, and impressive noise isolation. With Low-E glass and the options for Argon or Krypton gas filling, we've curated features that redefine modern window standards.
Diverse spaces call for varied window dimensions. Whether you own a quaint cottage or a sprawling mansion in Haines City, our team ensures a perfect fit with a range of sizes and dimensions meticulously tailored to your specific needs.
Maintaining the pristine appearance and functionality of these windows is a breeze. Simply use a gentle cleaner and a soft cloth to wipe away any dirt or streaks. Avoid abrasive tools to ensure longevity. With minimal care, your Vinyl Windows will continue to accentuate and elevate your living spaces for years to come.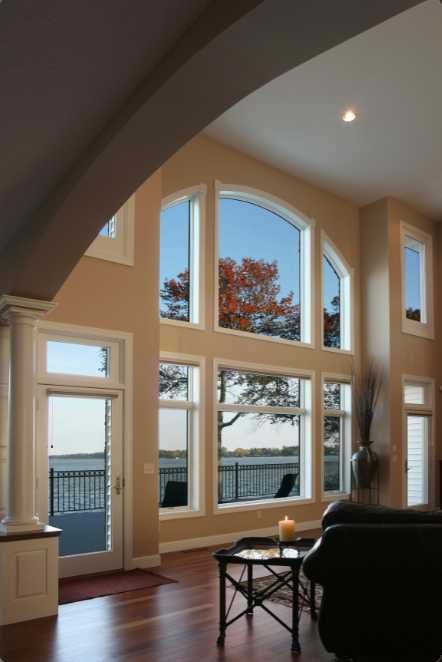 Elevate Your Home's Energy Efficiency with Haines City's Vinyl Window Solutions
At Haines City Windows & Doors, we understand the importance of creating a home that's not just aesthetically pleasing but also energy efficient. Vinyl windows have been at the forefront of this transformation, effortlessly marrying style with energy-saving features.
With every feature, our team at Haines City Windows & Doors strives to ensure your home is a haven of comfort. When it's about merging style with function, our vinyl window solutions lead the way. Dive into a world where elegance meets efficiency; choose Haines City Windows & Doors.