Haines City Windows & Doors | Best Door Installation Service in Florida
Door Replacement
Haines City, FL
Buy 1 Window, Get 1 Window at 50% OFF.
Haines City Windows & Doors
Our Comprehensive Door Replacement Solutions for Haines City FL
Other Essential Door Services We Offer in Haines City FL
At Haines City Windows & Doors, we've evolved to offer more than just high-quality replacement doors. Our spectrum of services caters to a variety of needs for homeowners and businesses in Haines City, FL. From repair to custom replacements and advanced installations, we strive to meet every unique requirement with precision and excellence.
Upgrade Your Spaces with Our Premium Door Replacement Materials
At Haines City Windows & Doors, we know the right material can make all the difference in your door replacement project. We bring expertise, experience, and a range of high-quality materials to ensure that your doors are functional, aesthetically pleasing, and durable. Whether you're looking for a classic or contemporary look, our premium materials and skilled Haines City door replacement team are here to meet your unique needs.
Secure Your Peace of Mind with Our Superior Security Features in Haines City
In every door replacement project we undertake, we at Haines City Windows & Doors prioritize your security. Leveraging our extensive experience and expertise, we incorporate high-quality security features, ensuring that your doors are new and fortified against potential security threats. Let our authoritative and trustworthy services bring peace of mind and safety.
Deadbolts Replacement
Enhance your security with our premium deadbolt replacements. A high-quality deadbolt is a formidable line of defense against unauthorized entry. Our Haines City door replacement team is well-versed in installing deadbolts, ensuring that you have robust protection at your doorsteps, allowing you to live and work peacefully.
Door Smart Locks Replacement
Upgrade to modern security with our smart lock replacements. Smart locks offer convenience and advanced control, allowing you to manage access to your premises remotely. Our Haines City local pros specialize in smart lock replacement, integrating modern technology seamlessly with your doors, ensuring secure and convenient access control.
Door Chains and Sliders Replacement
Add an extra layer of security with our premium door chains and slider replacement. These simple yet effective security enhancements allow you to verify a visitor without fully opening the door. Our local pros are experts at installing these security features, granting you additional safety and peace of mind.
Reinforced Door Frames Replacement
Strengthen your door's structural integrity with our reinforced door frame replacements. Our reinforced frames are designed to withstand forced entry, giving your doors an added level of security. Our Haines City door replacement team meticulously installs these reinforced frames, fortifying your entrances against potential break-ins.
Door Sensors Replacement
Stay informed about our premium door sensor replacements. Door sensors provide real-time alerts whenever your door is accessed, enhancing your awareness and security. Our door replacement Haines City team specializes in installing door sensors, ensuring you are immediately informed of any unauthorized access.
Shatterproof Glass Door Replacement
Our shatterproof glass door replacements are about providing you with safety without compromising on elegance. These doors are designed to resist breaking, protecting you from potential intruders and accidents. Our door replacement Haines City service includes expert installation of shatterproof glass doors.
Multiple Lock Points Replacement
Maximize security with our door multiple lock points replacement. Multiple lock points distribute the locking points across the door frame, offering enhanced protection. Our door replacement local pros are proficient in installing multi-point locks, reinforcing your doors, and ensuring optimal security.
Door Keypad Entry System Replacement
Eliminate the need for traditional keys with our keypad entry system replacements. Our high-quality keypad entry systems are reliable and user-friendly, offering secure, keyless access to your property. Our door replacement Haines City team excels in replacing and installing these systems.
Peepholes and Door Viewers
Enhance visibility and safety with our peephole and door viewer installations. These features allow you to identify who is outside before opening the door, keeping potential threats at bay. Our door replacement Haines City service includes precisely installing peepholes and door viewers, ensuring clear visibility and added security.
Haines City Windows & Doors
At Haines City Windows & Doors, we take immense pride in being a local business that understands our community's unique needs and expectations. Our roots run deep in Haines City, and that familiarity allows us to deliver services tailored to the specific requirements of our clients. We value your trust in our team and work diligently to exceed your expectations.
Our commitment to the Haines City community extends beyond simply offering door replacement and windows installation services. As a locally operated business, we take pride in contributing to the beauty and safety of our city's homes and businesses. We're not just your service provider, and we're your neighbors. We strive to deliver the level of excellence you would expect from a highly rated business.
Why Choose Our Replacement Doors and Installers
Choosing Haines City Windows & Doors means partnering with a team that values exceptional service as much as you value your home or business. Our expert team is highly trained in door installation and replacement services, ensuring you receive a flawless finish every time. Our dedication to providing top-notch workmanship is paired with a commitment to unparalleled customer service, making your experience with us smooth and enjoyable.
Our team doesn't just bring skill to the table but also a depth of knowledge about the latest products and industry standards. This expertise allows us to advise you on the best door options to suit your needs and lifestyle. Whether it's enhancing curb appeal, improving energy efficiency, or augmenting security, we ensure that your door replacement or installation meets and exceeds your expectations. Trust us to bring your vision to life with precision, professionalism, and the warm friendliness of a neighbor.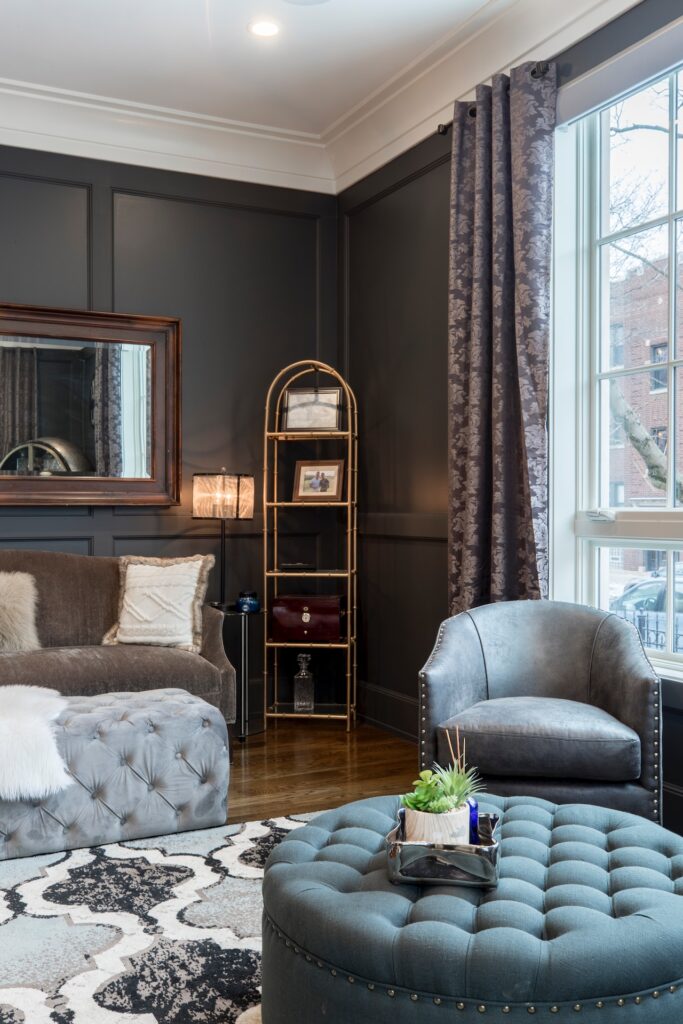 We Serve Haines City, FL, and Its Neighboring Areas in Florida
Delivering top-notch door replacement services, we are proud to serve the bustling community of Haines City, FL, and its surrounding neighborhoods. Our service footprint spans the greater Haines City area, extending our expertise and commitment to both residential and commercial clients. No matter where you're located, we're your local door replacement solution.
Our team is privileged to offer our window installation services to the following locations around Haines City, FL:
Cypress Gardens, FL

Winter Haven, FL

Auburndale, FL

Lake Wales, FL

Kissimmee, FL

Bartow, FL

Lakeland, FL

Saint Cloud, FL

Lakeland Highlands, FL

Doctor Phillips, FL

Winston, FL

Oak Ridge, FL

Pine Castle, FL

Plant City, FL

Winter Garden, FL
Haines City Windows & Doors
Benefits of Professional Door Replacement
Door replacement is an investment in your property's functionality, security, and energy efficiency. From boosting your property's curb appeal to improving insulation and security, our replacement doors offer countless benefits. Discover the transformative power of professional door replacement with our expert team.
Frequently Asked Questions About Door Replacement
Whether you're new to door replacement or just need a few clarifications, we've compiled a list of frequently asked questions to help you understand our process better. From installation cost to replacement timelines, we've answered common queries that will guide your decision-making process. Our professional team is your guide, door-to-window installation, ensuring high-quality service and customer satisfaction at every step. We will provide you with details in this section about our Haines windows and door replacement services.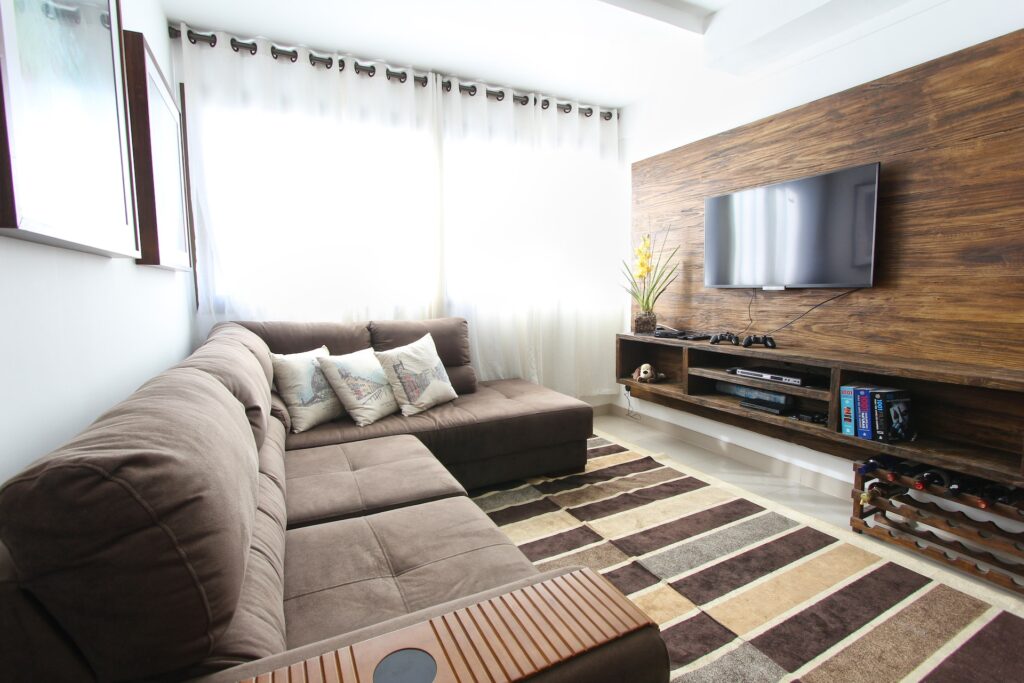 Door installation & window replacement service
Haines City Residential & Commercial Customer Testimonials
What do our customers say about our door replacement services? We feature real feedback from our residential and commercial clients in Haines City, FL. Their experiences will give you a clearer picture of our professionalism, work ethic, and commitment to delivering exceptional results.
"I am thoroughly impressed by the stellar service provided by Haines City Windows & Doors. The replacement of our front and
patio doors
has breathed new life into our house. Their expert team exhibited utmost professionalism and speed, ensuring our home remained as tidy as before. The doors are not only visually appealing but also operate with incredible smoothness. If you're looking for quality work and great service, they are highly recommended."
"Recently, we bid farewell to our old garage door, thanks to the proficient team from Haines City Windows & Doors. They offered us a top-quality door at a very reasonable price, and their efficiency during installation was commendable. Their professionalism shone through in their conduct and work ethics. The new garage door operates flawlessly, uplifting our home's overall appearance. Kudos for an amazing job!"
"Great job by the Haines City Windows & Doors team! I recently decided to have a French door replacement in my home. Their professional services exceeded my expectations, and the finished product also left me utterly satisfied. The installation process was quick, the team was amiable, and they made sure to clean up after the job. Now, thanks to their amazing job, my home has a classy touch."
"As a business owner, time and efficiency are paramount to me. I am happy to say that the Haines City Windows & Doors team not only met but exceeded my expectations with their outstanding job at replacing our old office doors. They were professional, punctual, and performed a wonderful job. The quality of the new doors is superior, adding an air of sophistication to our office space. Excellent job team!"
"I just had an incredible experience with Haines City Windows & Doors. Their expert team handled my sliding door replacement task with absolute professionalism. The job was finished in a timely manner, and the attention to detail was remarkable. The new door has significantly enhanced the look and convenience of my house. And the best part, their quality work came at a very reasonable price!"
"Our store needed new security doors, and Haines City Windows & Doors was our trusted choice. Their professionalism level was unparalleled, and their attention to detail during the door and windows installation process was remarkable. Our new windows and doors have elevated the aesthetic of our storefront, offering the high-level security we were seeking. Their quick service and great communication made the entire experience hassle-free. Also, their free consultation was invaluable in making the right choice. Exceptional work!"
Are you ready to enhance your home or business in Haines City, FL, with high-quality, durable replacement doors? We're here to guide you through the process. You can expect professional services and exceptional products that stand the test of time with us.
Contact us today for a free quote and discover the difference our new replacement doors can make.