Replacement Doors in Haines City, FL
In the heart of Haines City, our team is redefining the world of doors. Our doors stand out, boasting features like unmatched durability, state-of-the-art security mechanisms, and designs tailored to modern aesthetics. Every piece is a reflection of craftsmanship, ensuring you don't just get a door but an experience.
There's more than meets the eye with our doors. Beyond the exquisite design, they offer improved energy efficiency, reducing your heating and cooling costs. Additionally, the soundproofing nature ensures your home remains a serene sanctuary, and with enhanced security, peace of mind is a guarantee.
While beauty is subjective, our variety isn't. Our doors range from expansive widths of 48 inches to heights reaching a majestic 80 inches, ensuring there's a perfect fit for every home.
Maintaining our doors is as effortless as their charm. A simple wipedown with a damp cloth retains their sheen. For those unexpected scuffs, a gentle cleaner does the trick, ensuring longevity without the maintenance hassle. Trust Haines City Windows & Doors, where our doors don't just fit homes; they complete them.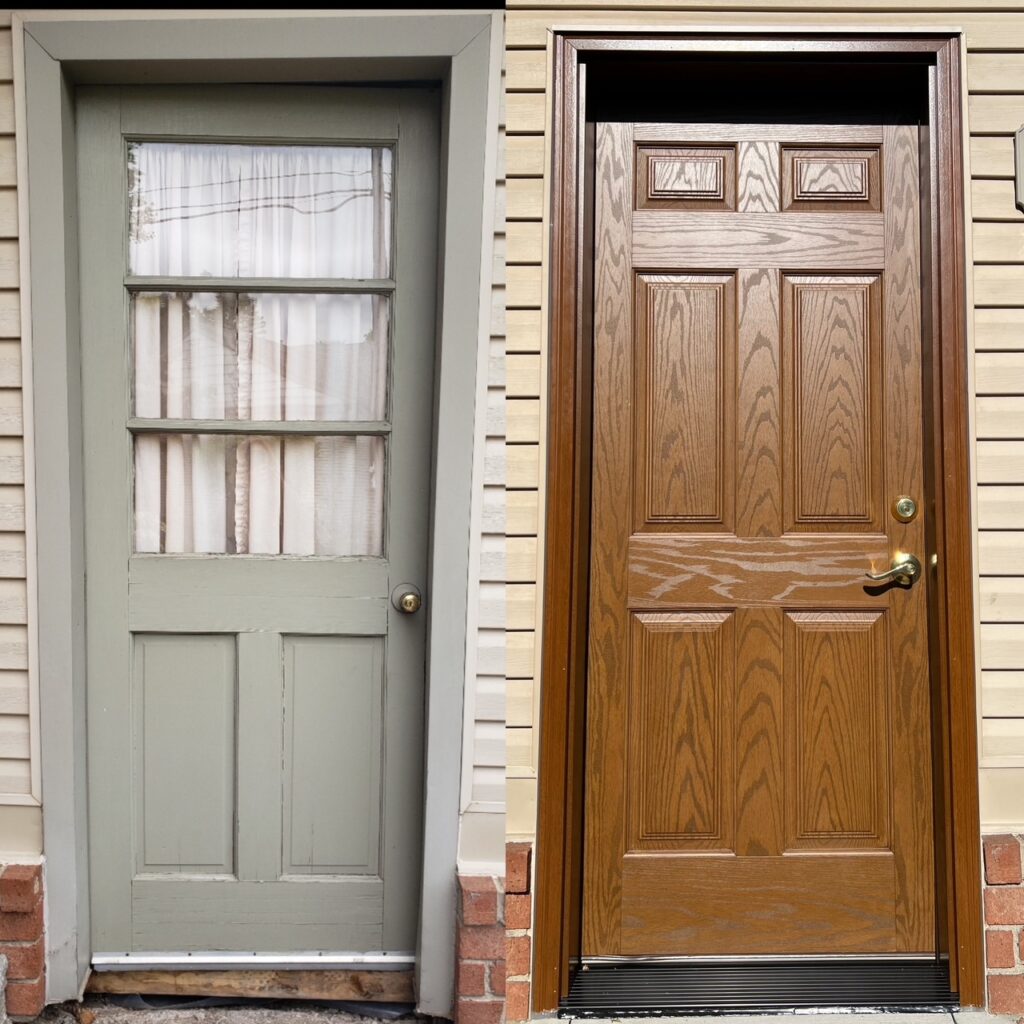 Diverse Styles of Replacement Doors at Haines City Windows & Doors
Doors are more than just functional entities; they're the first impression of your home. At Haines City Windows & Doors, we understand this sentiment and bring you a collection that's both stylish and purposeful. Dive into the world of impeccable designs and unmatched functionality, crafted just for you.
Remember, each door type comes with its own charm and utility. At Haines City Windows & Doors, we're here to guide you and help you make the best choice. Trust our team to redefine the boundaries of style and function for your spaces.