Hurricane Window Replacement in Haines City, FL
With the changing times, windows have evolved, and at Haines City Windows & Doors, we're proud to introduce our standout awning window. Its hinged design at the top allows it to open outward, bringing an infusion of fresh air even during light rain showers. The aesthetic appeal of this window is further accentuated by its sleek design and impeccable finishing.
One of the primary benefits of this awning window is its ability to promote consistent airflow throughout the room, ensuring a fresher indoor environment. Additionally, its unique design adds a touch of modern elegance to any home, enhancing its curb appeal. What's more, the strategic hinge placement ensures rainwater doesn't find its way inside, keeping interiors dry and comfortable.
While beauty and functionality remain its hallmarks, our awning window comes in a range of sizes to cater to diverse needs. Whether you're looking for a smaller window to fit a compact space or a larger one to allow maximum light, our team at Haines City can assist in finding the perfect fit.
Maintaining the pristine look of this window is straightforward. A simple wipe with a damp cloth can keep the glass spotless, and for the frame, occasional cleaning with mild soapy water will ensure its longevity and shine. Trust in the expertise of Haines City Windows & Doors and let us elevate your living spaces with our signature awning window.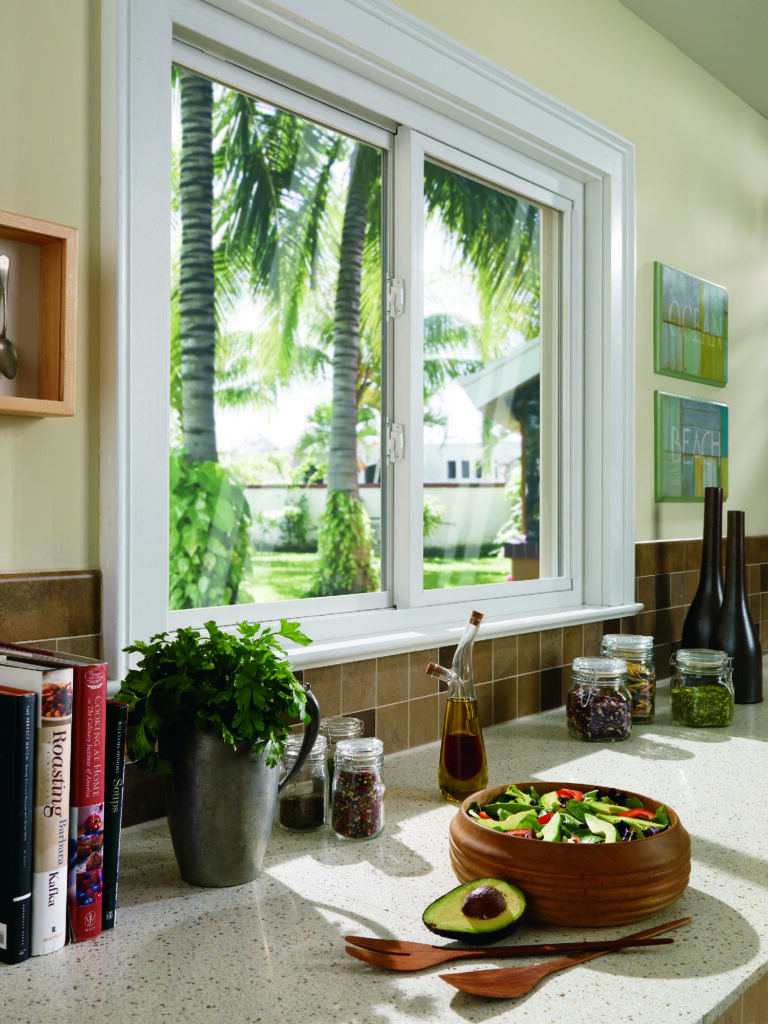 Haines City Windows & Doors Presents: The Ultimate Material Guide for Hurricane Windows
When fierce storms brew in Haines City, it's essential for homeowners and businesses to have reliable protection. Enter the world of Hurricane Windows. Let's delve into the materials that make these windows a bastion against the storm.
With the diverse materials available for Hurricane Windows, residents of Haines City no longer need to compromise on style for safety. At Haines City Windows & Doors, we believe in providing the best of both worlds.